Services and Repair
An Ibanez electric guitar being restrung.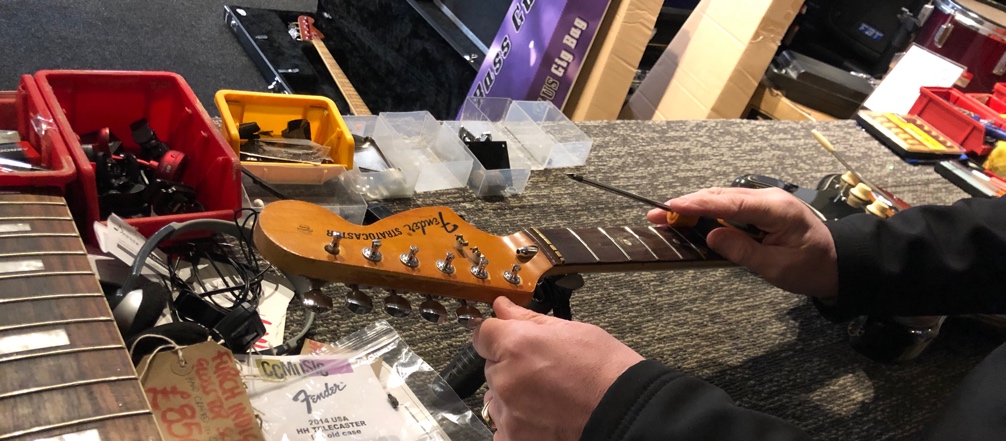 A Fender Strat being set up.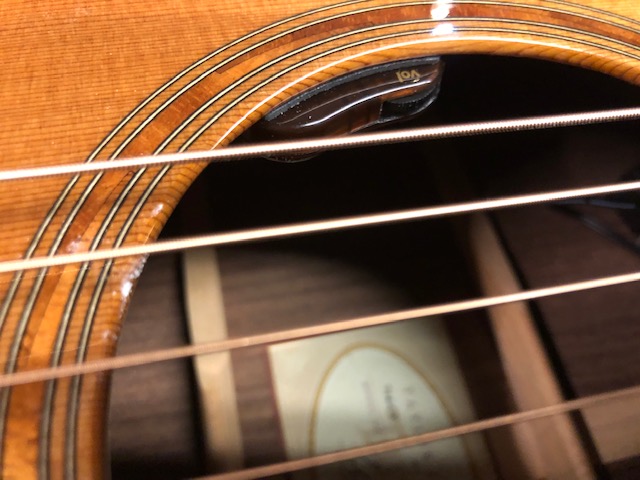 Pickups being installed on a Taylor Acoustic.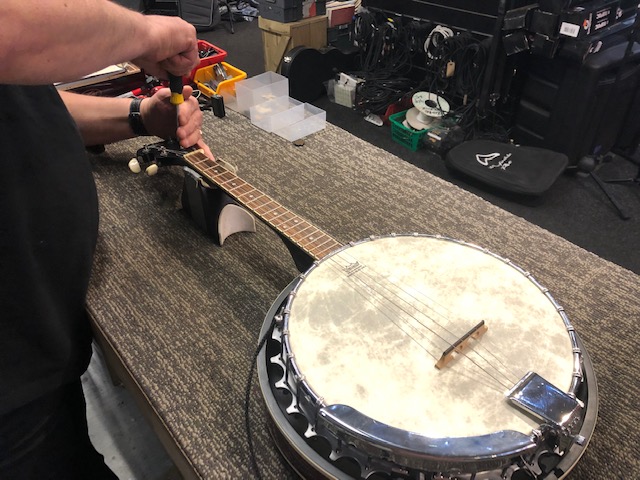 A banjo in for restring and setup.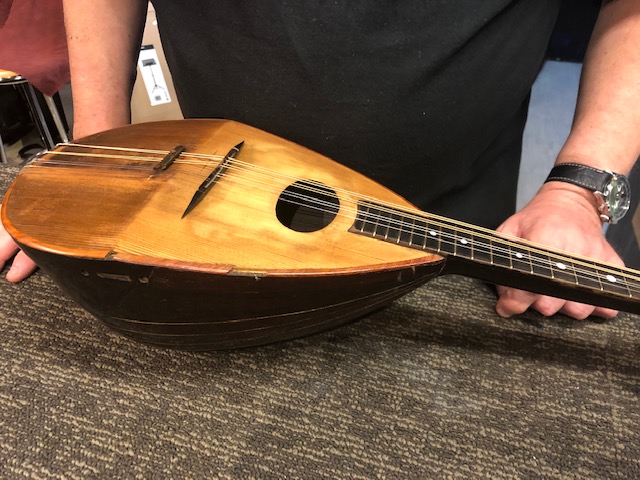 An old mandolin being restored.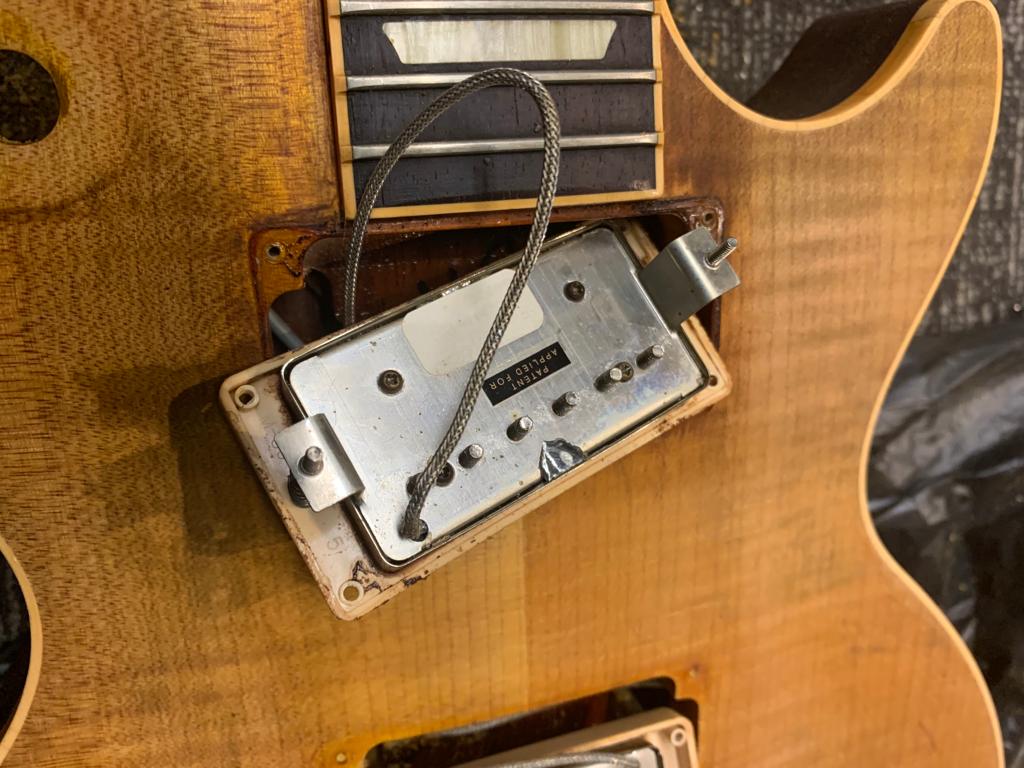 Pickups being repaired on an electric guitar.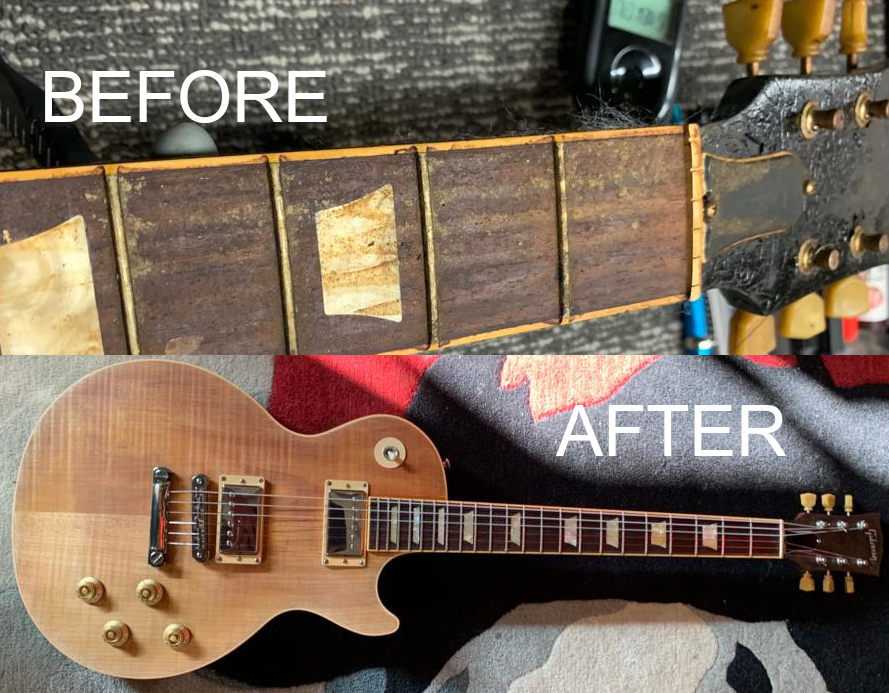 Serious restoration…a before and after photo.
Another transformation! This time for a banjo.
Give your guitar the expert treatment!
At our Glasgow store in Otago street, we provide a full repair and customisation service for classical, acoustic and electric guitars, banjos, ukuleles, mandolins and more.
Services include:
Restrings

Action alterations

Neck adjustments

Electronics repairs
Pickup replacement
Complete setup
Refurbishment of vintage guitars
Contact us now for more details and a quote.
Special-price £20 Guitar Restring package:
Includes:
Fret polish – Fingerboard Cleaning and Treatment – Tighten Machine Heads – Full Guitar Polish – Restring + free setup advice
Only £20* + Strings!
(*Mandolin, 12 String, Classical £5 Extra)
Full Guitar Setups


From £40
Tel:


0141 339 0566
Email:
info@ccmusicshop.com
or just bring your instrument in to us at 33 Otago Street.
See a few of our great customer reviews:
"A very, professional, prompt service, the guitar when returned was fully cleaned, repaired, and in pristine condition. Clearly, looked after and attended to, correctly. The knowledgeable staff, were well rehearsed, in repairing instruments, and customer service was right on key. All in all, one of the city's best repair stores. I would recommend CC Music without hesitation, for repairs, of all natures" – Brian
"Great service, and totally honest, it would be hard to beat." – Kennie
"Excellent service for a brilliant price, had two guitars fixed within 24 hours and was very happy with the work." – Dale
"Excellent service from knowledgeable and experienced staff." – Crawford
"Please talk to the owner, as he is an awesome person that loves his instruments and knows his craft!" – Josh